10 best books for menopause
Menopause is a mythical creature that you might be tricked into looking forward to all of your life. Mythical because usually it is advertised as a point of your life when your monthly periods go *poof* up in the air and then your life is entirely your own without accommodating 3-7 days of agony into it. Sounds like paradise, doesn't it? Well, not entirely.
The motherlode of menopause symptoms land in your life with a loud thud making a dent in every part of your physical, emotional or psychological life that might have had a semblance of normality to it. If that wasn't enough, menopause symptoms arrive in stages called perimenopause, menopause and postmenopause. They might also pop in before it's time. It's referred to as pre-menopause when menopause symptoms jump the gun.
To help, we've researched a treasure trove of the best menopause books in the UK just for you :
Note: This post contains affiliate links, meaning, if you click through and make a purchase we may earn a small commission. This is at no additional cost to you.
The Wisdom Of Menopause By Christine Northup :
Dr. Christine Northup's #1 New York Times bestseller, The wisdom of menopause is one of the menopause books Oprah recommends as it is known to help you see your new menopausal life as an adventure that has the power to reign in great health and improve the quality of your life, by making better choices in your relationships and diet. The book includes research and studies that includes a new section on sex after 50, dietary information that could make you feel reborn through the hell of menopause symptoms you have been going through, as well as the pitfalls of dietary fat in the form of hidden sugar on your heart and weight. Dr. Northup brings to you one of the best perimenopause books in the uk, which includes a way to revive pelvic, combat osteoporosis and walk out of the other side of this tunnel a stronger and healthier woman, body and mind.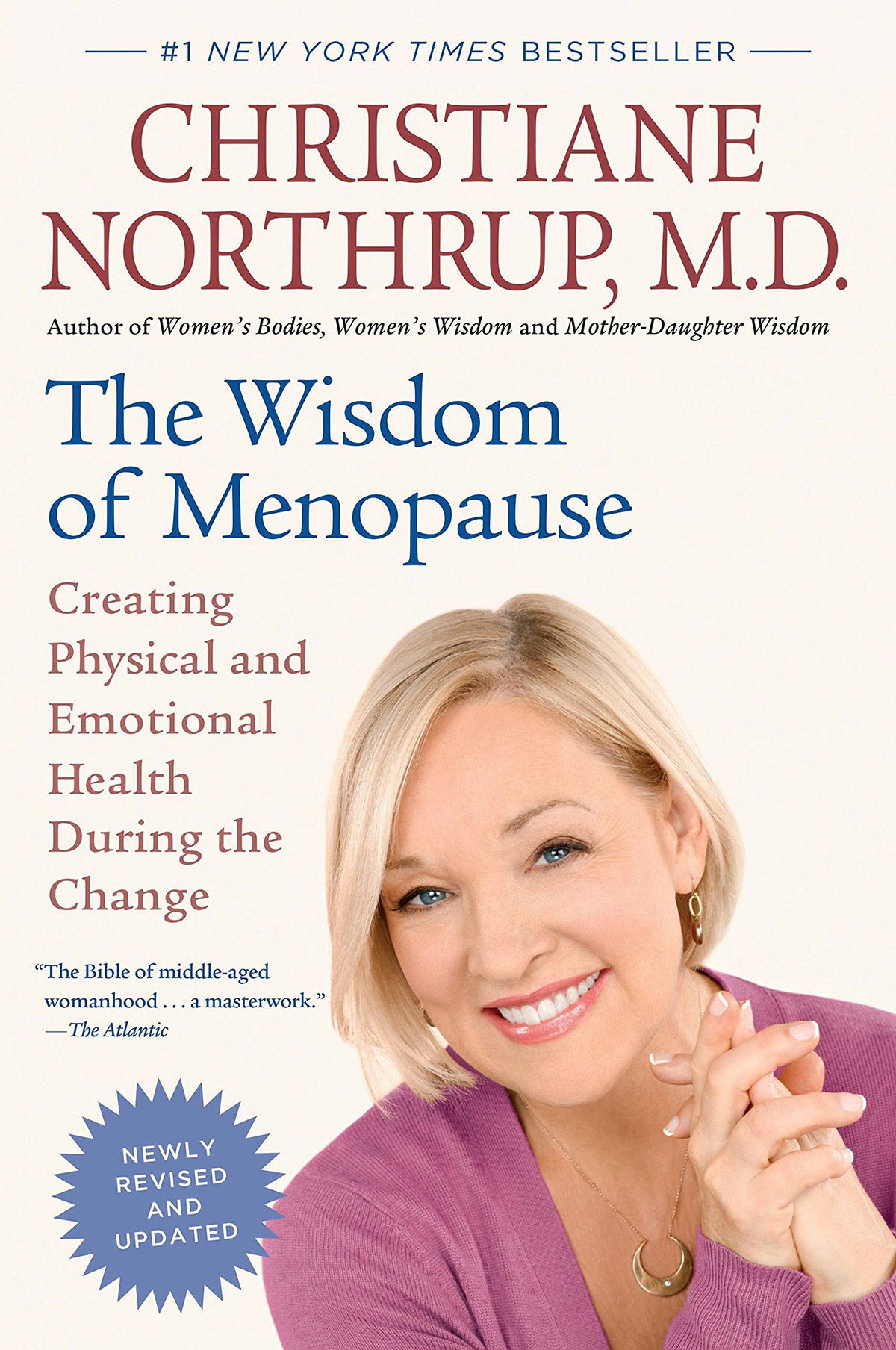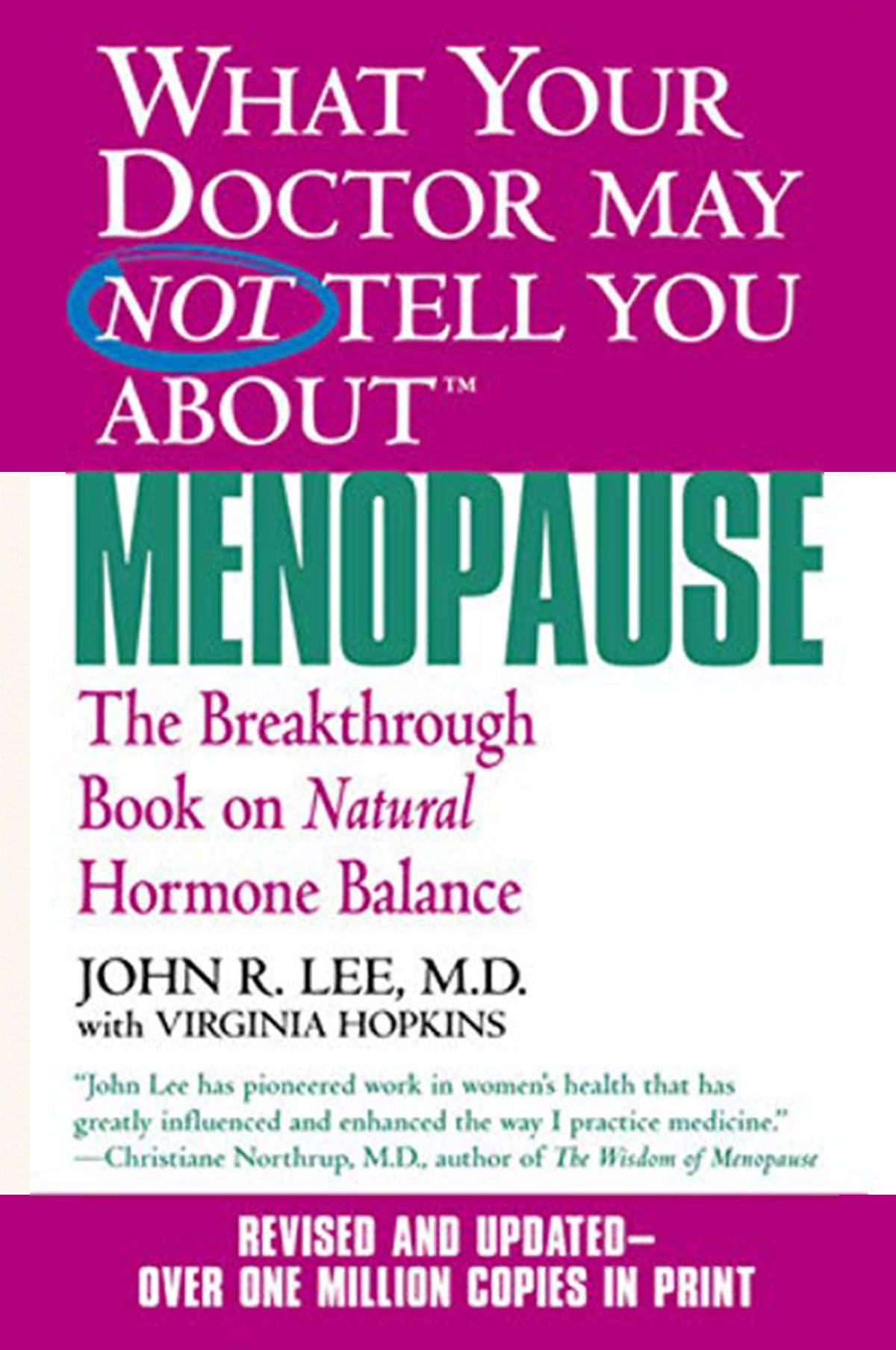 What your doctor may not tell you about menopause by John R. Lee :
Every person you meet has a different take on menopause symptoms and seem to swear by a certain method. It is hard to understand which way to go, whom to consult, when you have so much unestablished information being bombarded at you. What your doctor may not tell you about menopause is a book guaranteed to give you relief from your confusion. It provides you with scientifically proven methods that are practical and easy to implement. The best thing about this book is that if you're looking for a non prescription program to restore your health and sanity that has been grated against the myriad of menopause symptoms, John lee through his extensive research, has put together a balanced combination of foods, herbs, and other natural alternative therapies that are known to balance your hormones and kick menopause symptoms arse.
New menopause years by Susan Weed :
Susan Weed takes our hand and gently helps us navigate the twists and turns of perimenopause, menopause and postmenopause. Or at least that is what it feels like as her words in New menopause years wash over you like a balm in the desert of menopause symptoms. Instead of just telling you what to do, Susan takes the time to help you understand your body better and make informed decisions regarding the solutions that may work best for you. With rituals to commemorate every twist and turn in your journey, recipes for your own herbal remedies, and the emotional, spiritual and physical support it provides is priceless while weathering the ups and downs of menopause symptoms.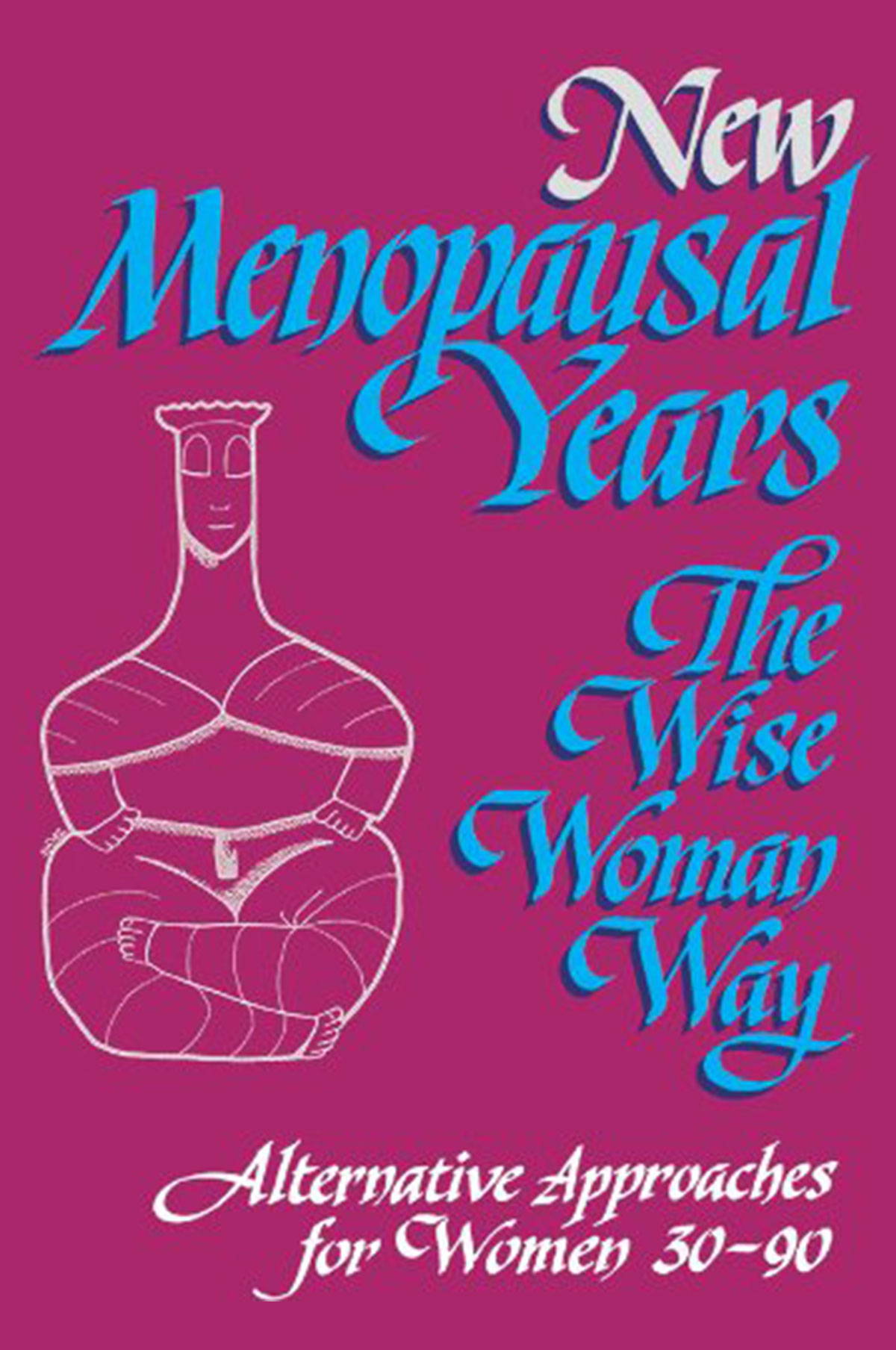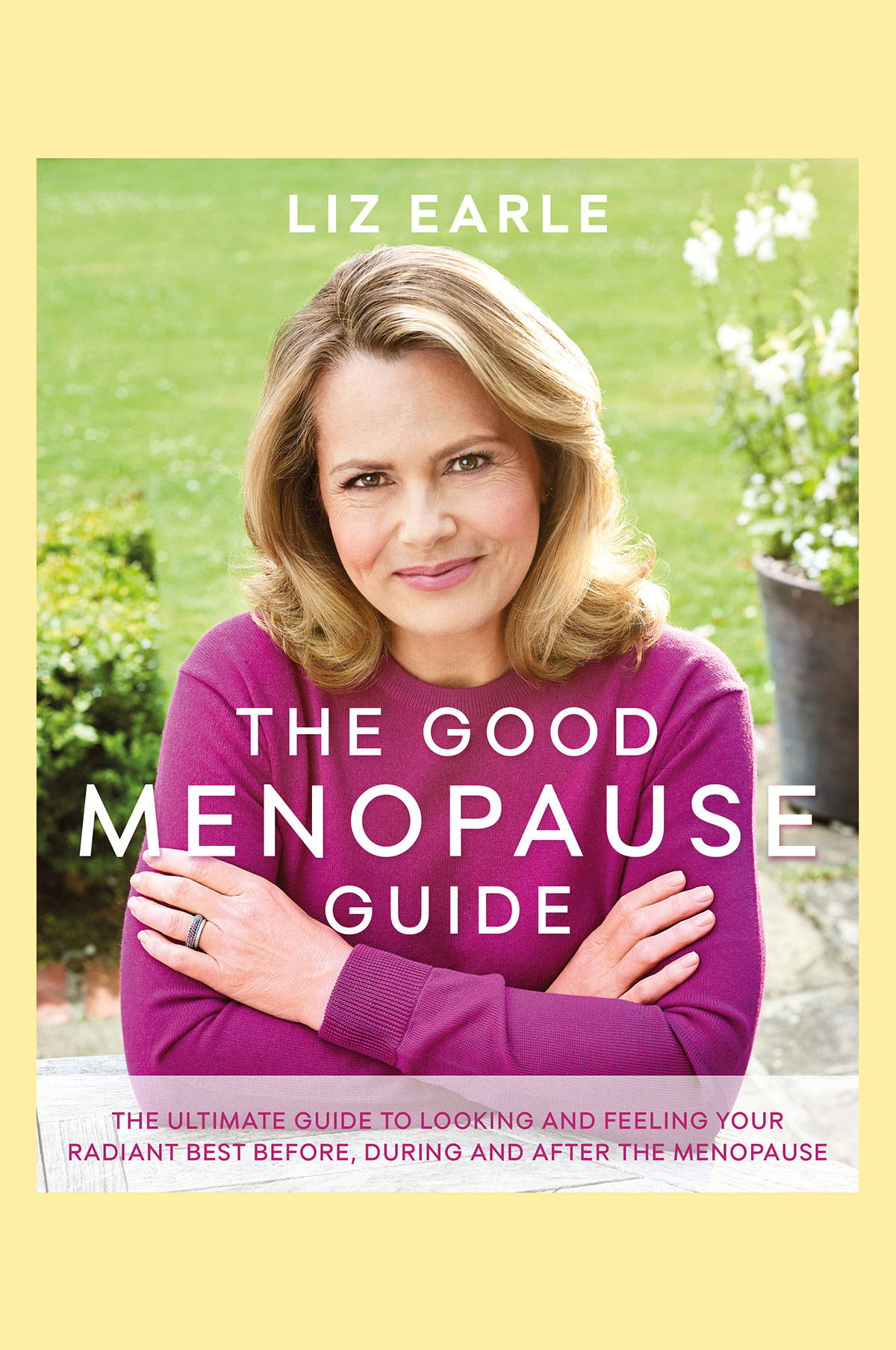 The good menopause guide by Liz Earle : 
You might be left wanting and lost as you dive into the world of perimenopause and menopause symptoms. Most of the books you come across might be written by american authors with the american lifestyle in mind. It could leave you wanting because of the difference in the healthcare and resources in the UK and other parts of the world.In walks Liz Earle with her vast sea of balanced and well researched knowledge accumulated over decades, and a passion for simplifying the science behind the changes in your body during menopause so as to help you understand your body better. The good menopause guide is one of the best menopause books in the UK, as it focuses on the context of life in the UK that every woman living there can relate to. It is well written, refreshing, infused with positivity and packed with extremely constructive ideas that you can easily implement in your own life.
Grumpy old menopause by Carol E Wyer : 
Menopause can seem like the iron anvil falling and crushing everything you consider normal about your life. Can't remember why you walked into a room for the 13th time? Panting after a swirl around the aisle in the grocery store? It's time to load up on the wisdom imparted in the most light and humorous way by Carol Wyer in her new book Grumpy old menopause. It's similar to the weird hand thingy (like the one in the matrix movie grabbing buck naked Neo out of the water. Not seen it yet? Babe, it's Keanu Reeves! Hurry!) lifting you up from the darkness menopause symptoms try to drown you in. Carol's words act like the bouncer stopping any negativity from entering the arena of your mind, body and soul. Grumpy old menopause is basically a boat of humour and positivity helping you cross the river of menopause symptoms.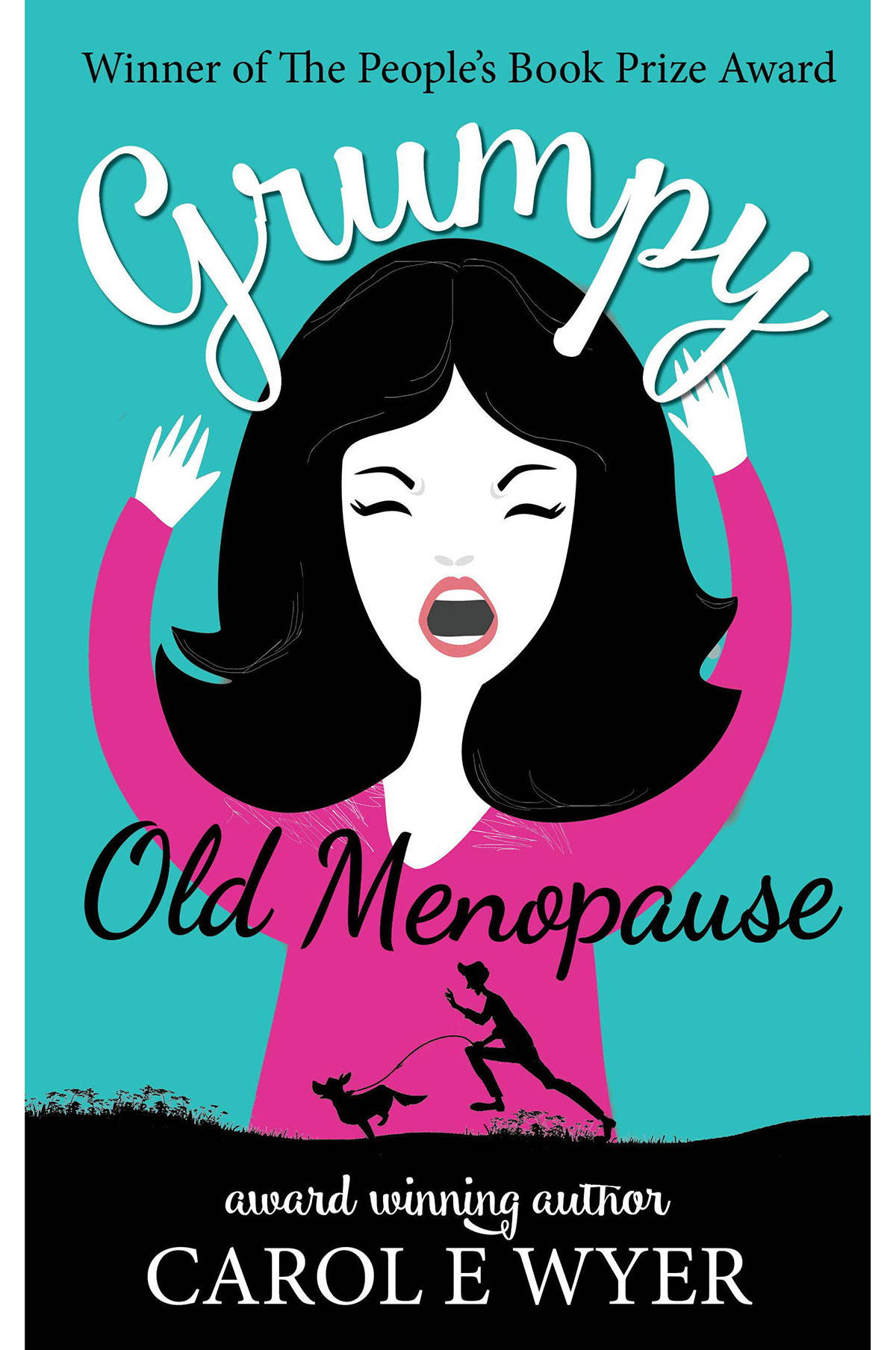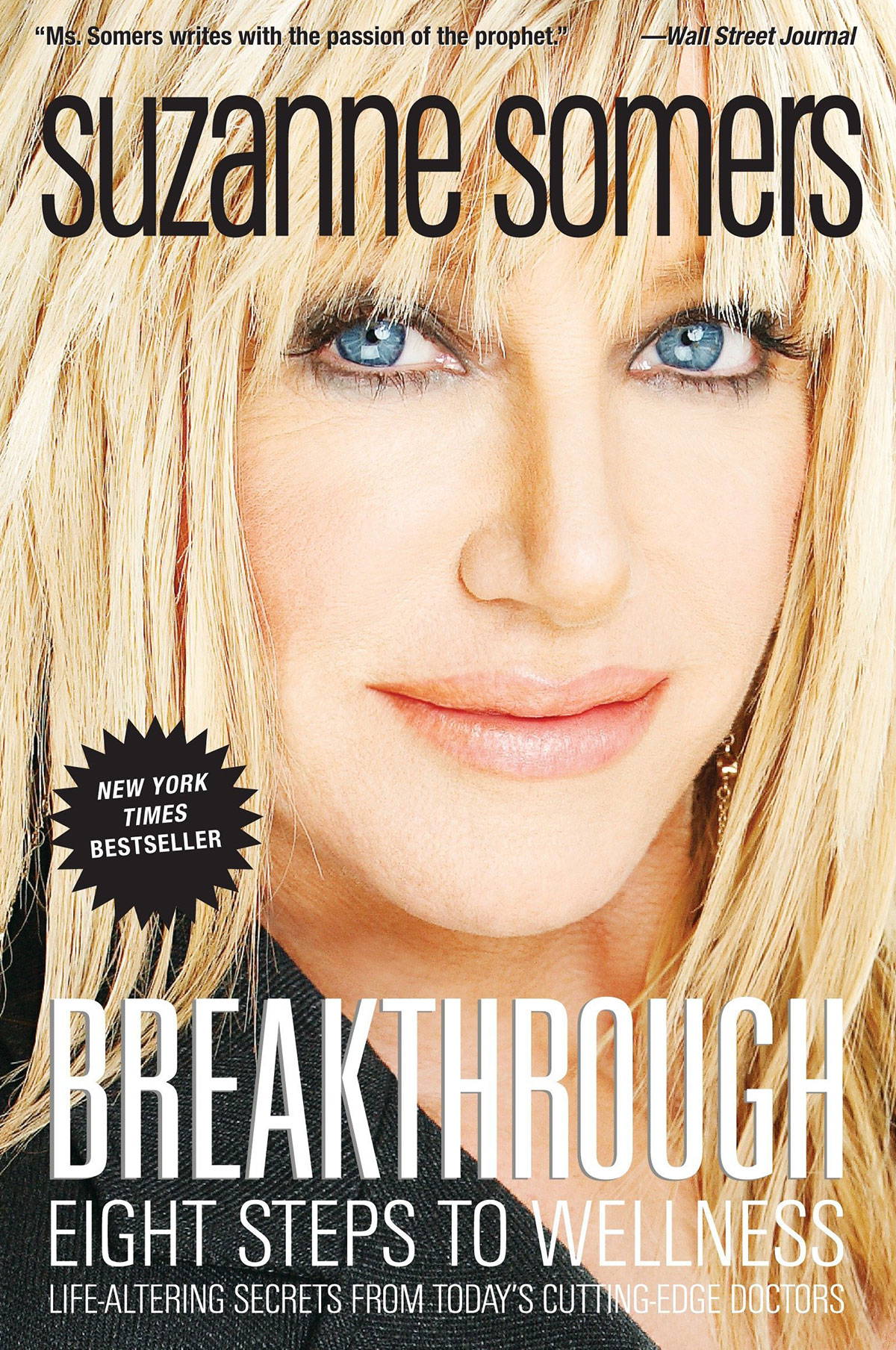 Breakthrough: Eight Steps to Wellness by Suzanne Somers 
Suzanne Somer's menopause books include Breakthrough: Eight steps to wellness, a succinct guide to understanding the way an imbalance of our hormones particularly during perimenopause affect our entire well being, physically, emotionally and mentally. Your hormones can start fluctuating right form your 30s, causing a number of menopause symptoms like depression, anxiety, fatigue, loss of libido, insomnia, and never really feeling rejuvenated. Ageing sucks the life from your life, one year at a time. Processed food, and the medicines we seem to use as a crutch, add to the process of your body deteriorating even faster.
Aiming to help women gain optimum health and live a long fulfilled life, Suzanne Somer's menopause books deliver scientifically researched and smart, proactive advice on the best treatments in town. The reason Breakthrough resounds with so many women is because Somers has gone through the hell of going through a disease only to come out of the other end so much stronger and with a positive perspective on life.
Holy Hormones Book by J. Ron Eaker :
Menopause is usually seen as a medical condition by many to be poked, proded and bent into submission using sterile medical procedures and medicines. Christian books on menopause like the ones by J. Ron Eaker believes in combining medical facts with a healthier lifestyle. Holy hormones induces spirituality into your life by introducing God's plan. Eaker sets the stage through the bible and nature, paving the path to a more fulfilled life. Being a christian book on menopause, it helps give your life purpose during a time when your life might be in upheaval due to a number of menopause symptoms.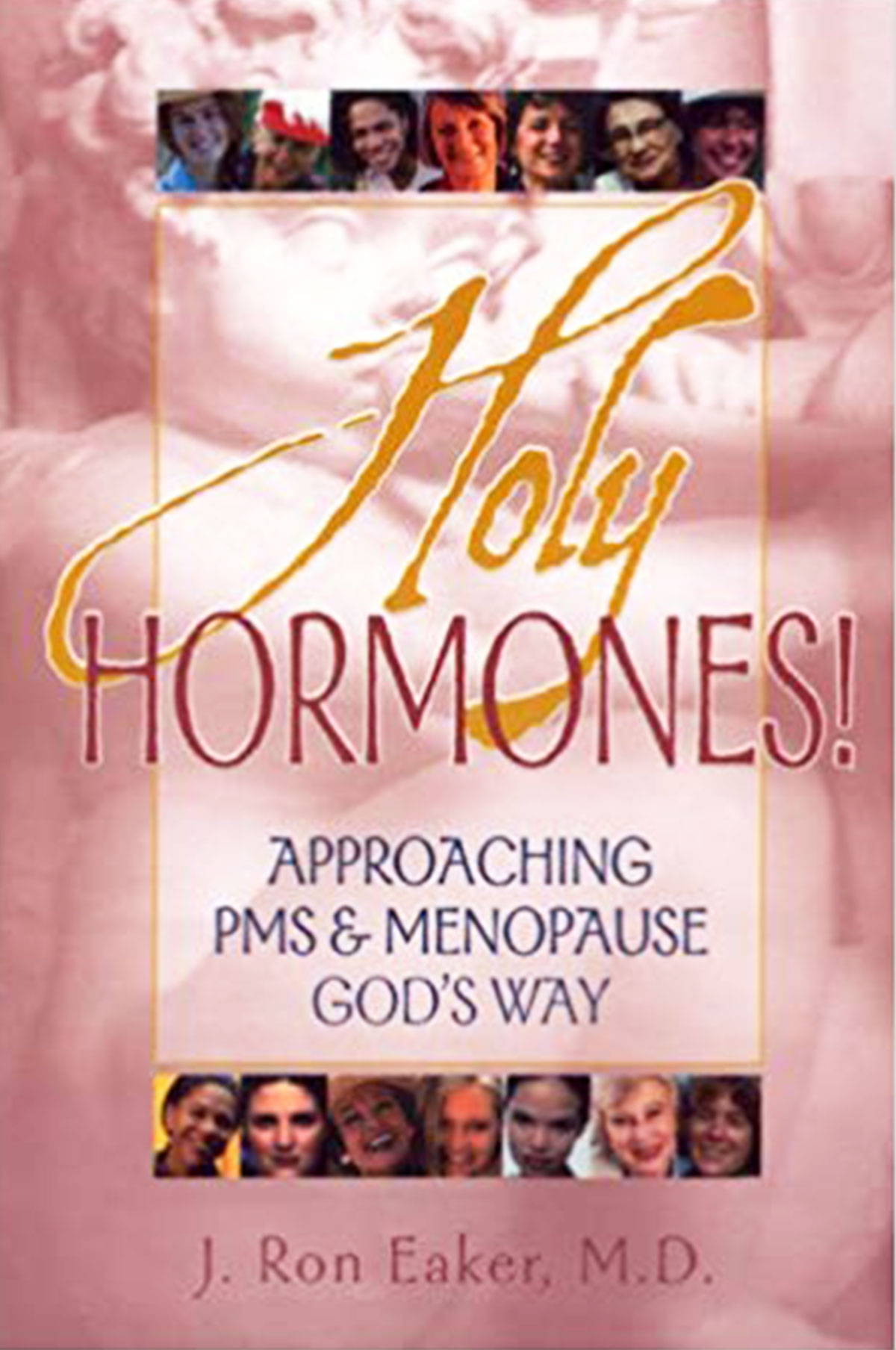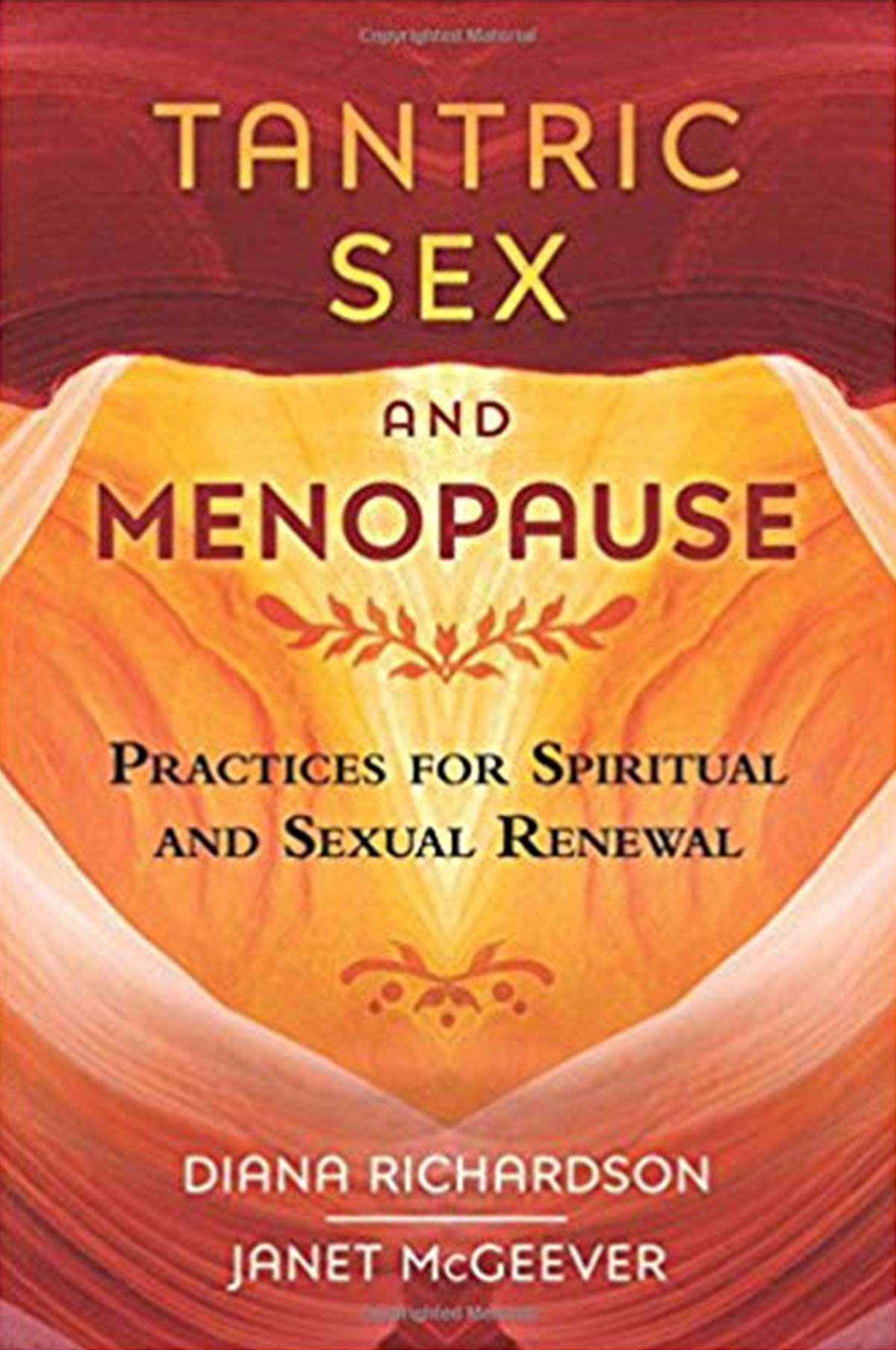 Tantric Sex and Menopause: Practices for Spiritual and Sexual Renewal Book by Diana Richardson and Janet McGeever :
Menopause symptoms are notorious in kicking your sex drive in the vagina and sending it scurrying away. Diana Richardson and Janet McGeever introduce tantra to help revive the corpse of your libido buried under a dry vagina, a changing body and a multitude of other menopause symptoms. Tantra introduces various practical ways in which your connect spirituality to the physical act of sex, kick any kind of unnecessary pressure, and create a safe space where you can come together with your partner in new ways that burns on the flame of passion and achieves pleasure in the bedroom and your life together. It helps align your expectations with those of your partner as you both evolve through different stages in your life. This book helps you celebrate the evolution you go through instead of getting down in the dumps. It's time to enjoy a new adventure.
Making friends with menopause by Sarah Rayner :
The best part about reading Sarah Rayner's words is that it feels like you're chatting with family. The humour infused in the book makes for a very uplifting read. The wisdom and experience are just the cherry on the top. The sensitivity with which Rayner handles the heavy subject of menopause symptoms and manages to break them down to an understandable level, is one of the main reasons you need to grab hold of this book as soon as possible.
Rayner also explores various treatment options and weighs the pros and cons of each to gain a better understanding of the path better suited for you needs. Plus there is wisdom from a number of women and their experiences going through the transition and their unique journey. Making friends with menopause helps you understand the process better so that you are well equipped to embrace it.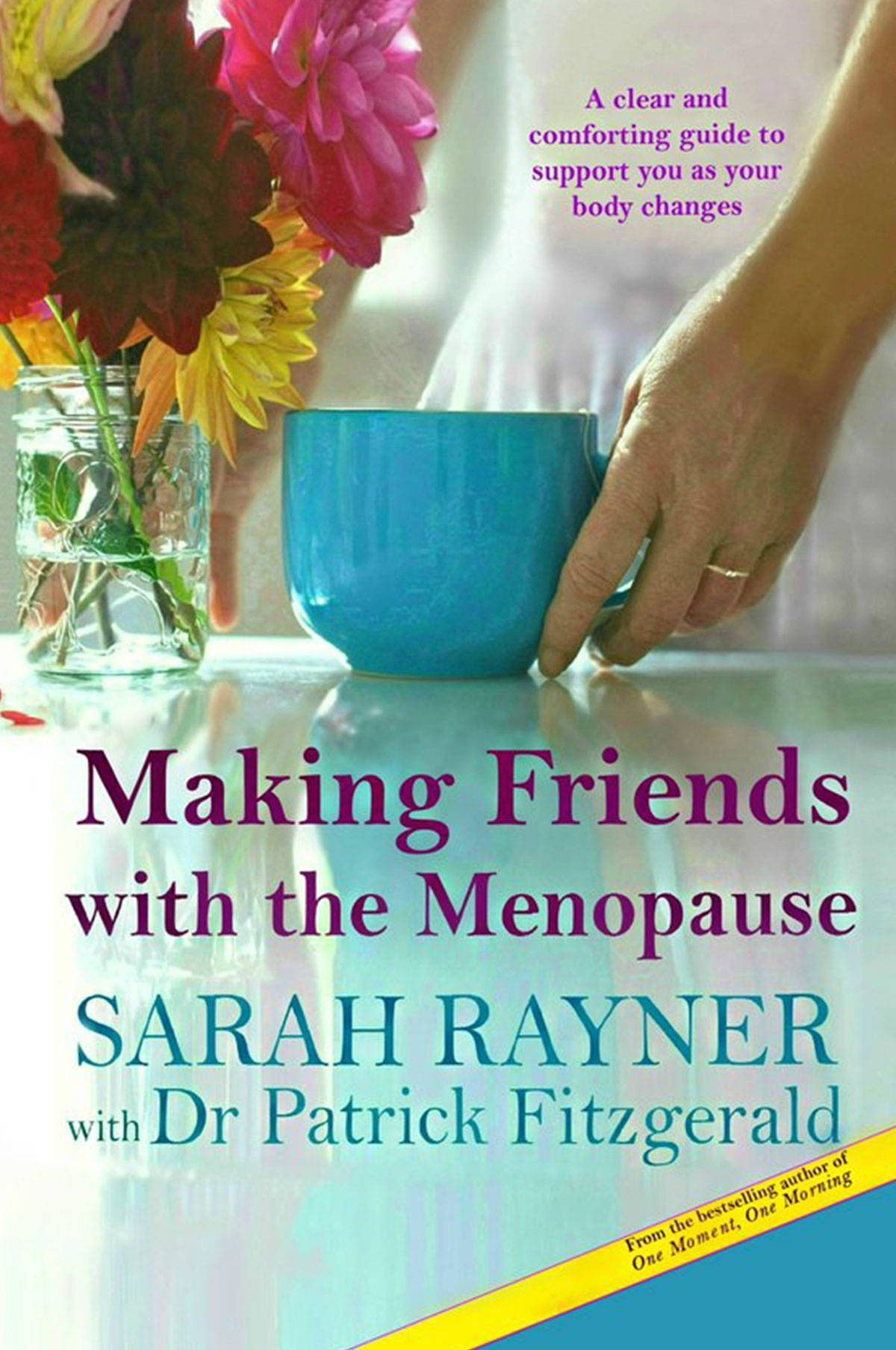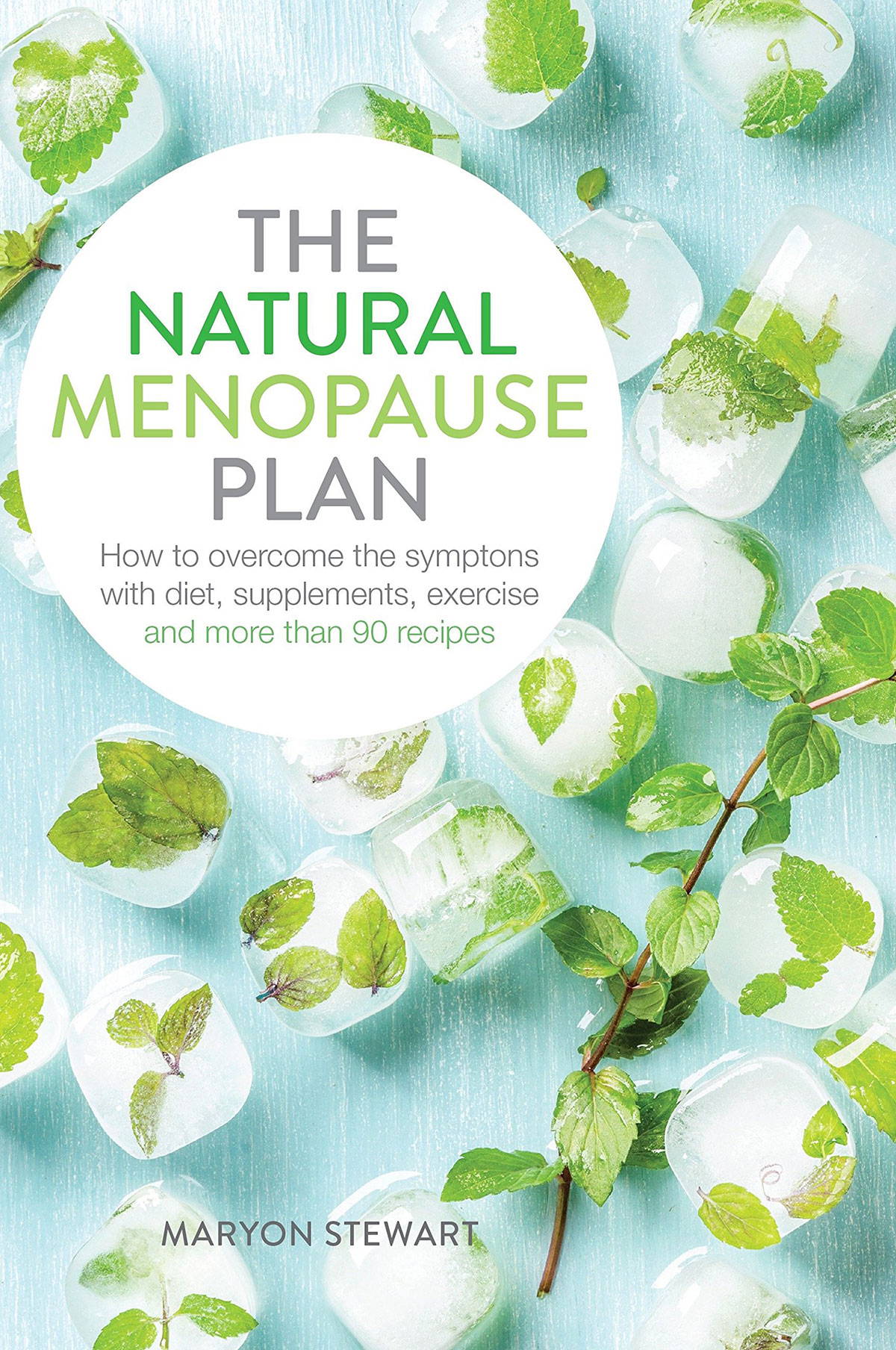 The natural menopause plan by Maryon Stewart :
Menopause symptoms such as hot flushes, insomnia, loss of libido and night sweats can make your life casually walk out of the window like Tommen in Game Of Thrones. The natural menopause plan brings a more holistic approach to the front with the help of various natural elements like exercise, diet, meditation, and herbal remedies. These approaches help escape the debilitating side effects of other medical therapies like HRT. Checklists, ways to keep track of your symptoms and a proper diet plan with recipes to suit every taste makes this one of the best menopause books in the UK.