Celebrities' take on menopause symptoms
Many people are of the opinion that some things shouldn't be talked out loud. These puritans would rather let people accept bullshit as facts. Fortunately, times have changed and menopause is a topic that is widely talked about these days which clears most of the doubts.
In the UK the average age for a woman to reach the menopause is 51 and according to the NHS, most women will experience menopausal symptoms – some of which can be quite severe and have a significant impact on everyday activities. These symptoms can commonly include hot flushes, vaginal dryness, difficulty sleeping, sore breasts, anxiety, reduced sex drive and heart palpitations.
No matter what, you are going to go through menopause, and the information is power so it's good to know what other women who went through it felt like.
Some famous people like to chat a lot, and it is understandable since they want to increase their brand value and popularity. But bringing these difficult topics out into the light can help a lot of younger people feel that they are not alone in thinking about what they are about to go through. So let's check out what some of the popular ladies have said about menopause.
Kim Cattrall, American Actress
A supporter of the Tune Into Menopause campaign, Kim Cattrall has always been open about her experience with menopause and wants other women to know they're not the only ones who are feeling weird and different during this time of their lives. She said,  We evolve and should not fear that change. You're not alone. I feel that part of living this long is experiencing this, so I'm trying to turn it into a very positive thing for myself, which it has been, in the sense of acceptance and tolerance and education about this time of life." The sex and the city star said it during an interview that, one moment she was totally fine, and then another, she felt like she was in a pot of boiling water, and that she felt like the rug had been pulled out from below her.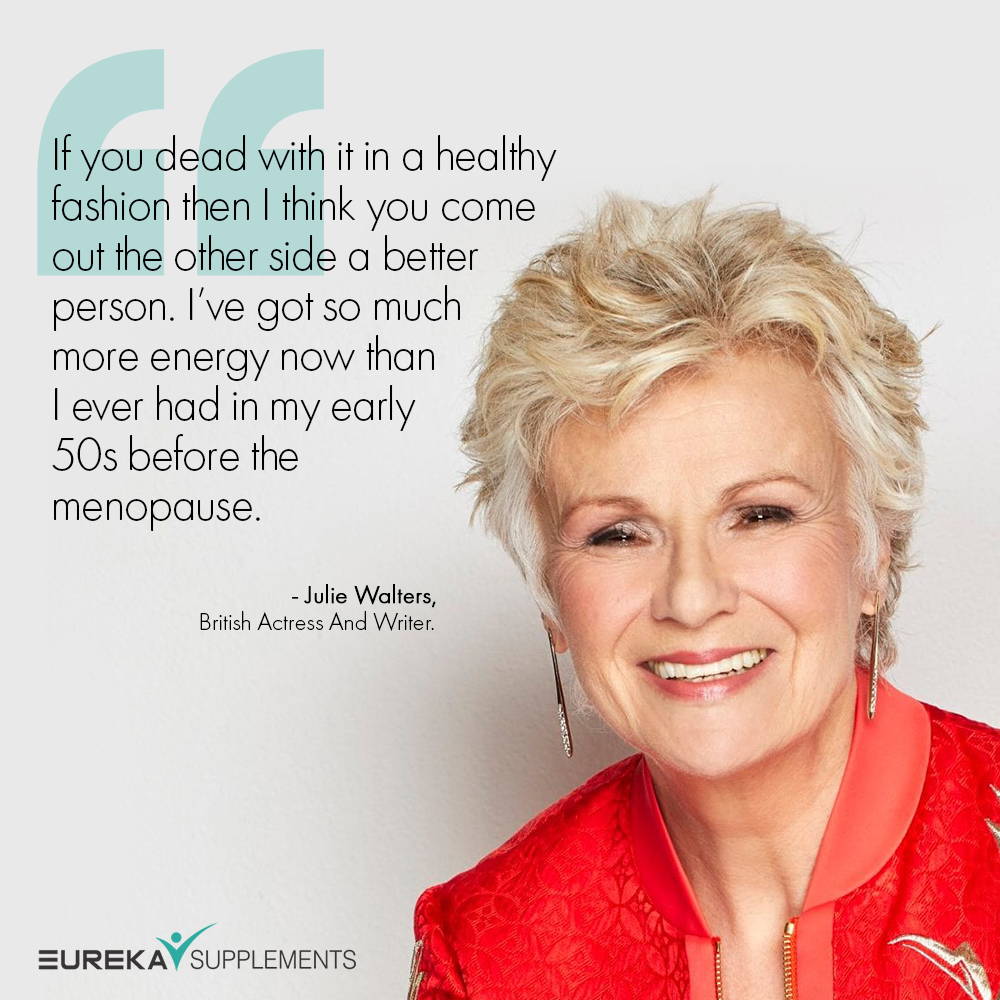 Julie Walters, British Actress
The ever witty Julie Walters had her take on menopause too. She said that even after ten bloody years, she still gets hot flushes which make her want to rip her clothes off, but she wonders how to do that without having her husband Grant think about some good time. She also said It was like a chimney and came from the base of my spine. Every take there'd be, 'Stop! She's having a flush!
Angelina Jolie, American Actress & Activist
The Hollywood hottie and well-known charity worker kept her opinions about menopause bold yet simple. Angelina Jolie in an op-ed for the New York Times announced she had undergone an operation to remove her ovaries and fallopian tubes in an attempt to reduce the chance of her getting cancer, a procedure which puts a woman into forced menopause. She said that she realised she wouldn't be able to have any more babies and that she'd notice some physical changes. Just like her Lara Croft – Tomb Raider character, in real life she's fearless. It was just a part of her life and she believed she could slay it.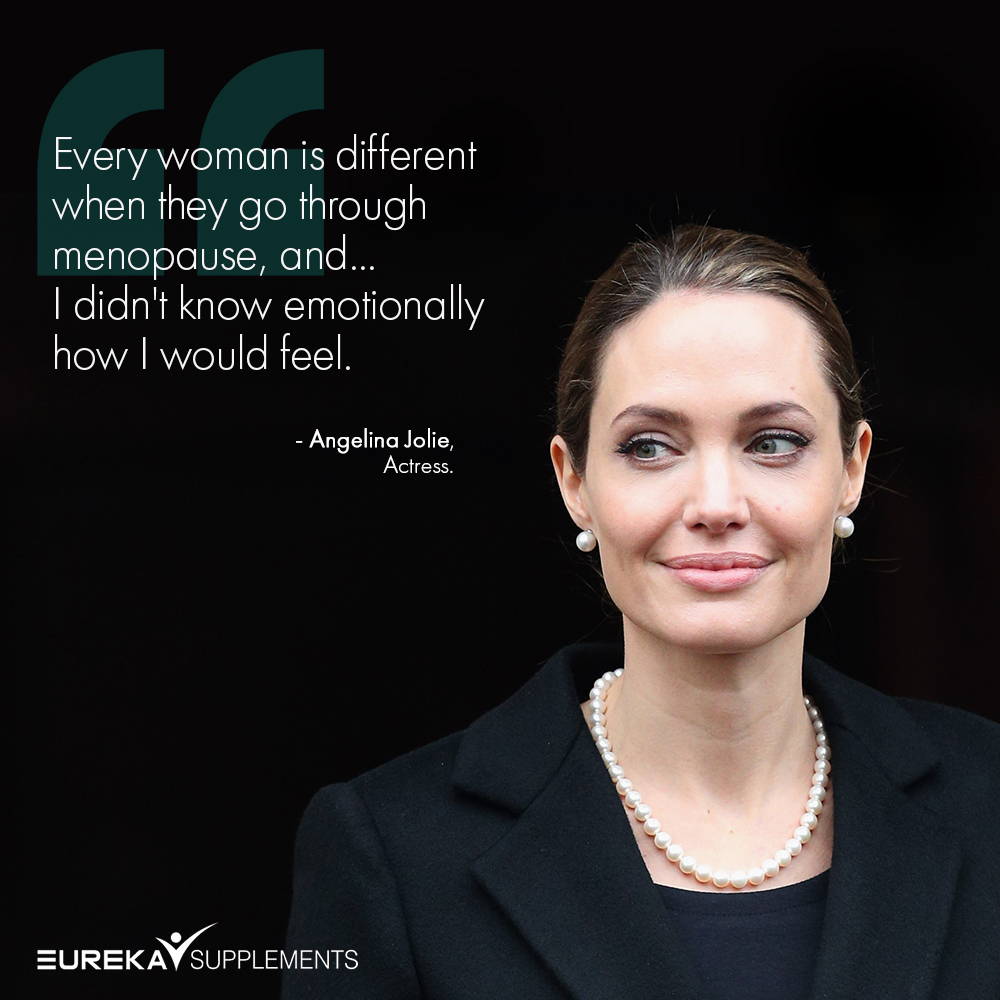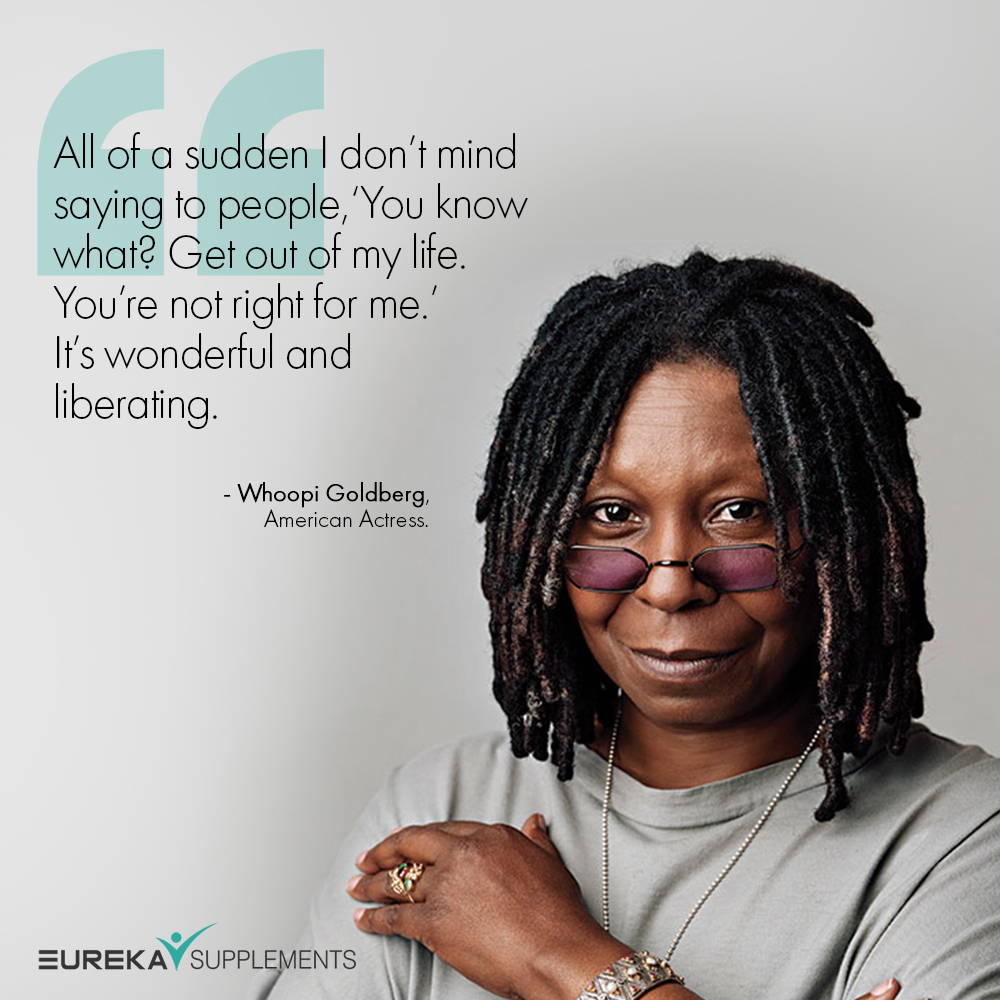 Whoopi Goldberg, American Actress & Comedian
Established actress and comedian Whoopi Goldberg, who is a face for many memes, was not afraid to speak her mind on this topic. She didn't hold back. Even for Whoopi, menopause came as a shock. One of the most important things that she learned during this period was that it was giving a fresh dose of freedom. She was easily able to spot the negative people in her life and get them to fuck off.
Oprah Winfrey, American Media Personality & Philanthropist
The renowned talk show host Oprah opened up about menopause in her shows multiple times. She said that this was the time she was able to find time to create a new version of herself. Almost like uninstalling old and outdated stuff and installing a brand new update, she believed that women work most of their lives doing stuff for others and not do anything for themselves. This according to her is the perfect time for women to learn more about themselves.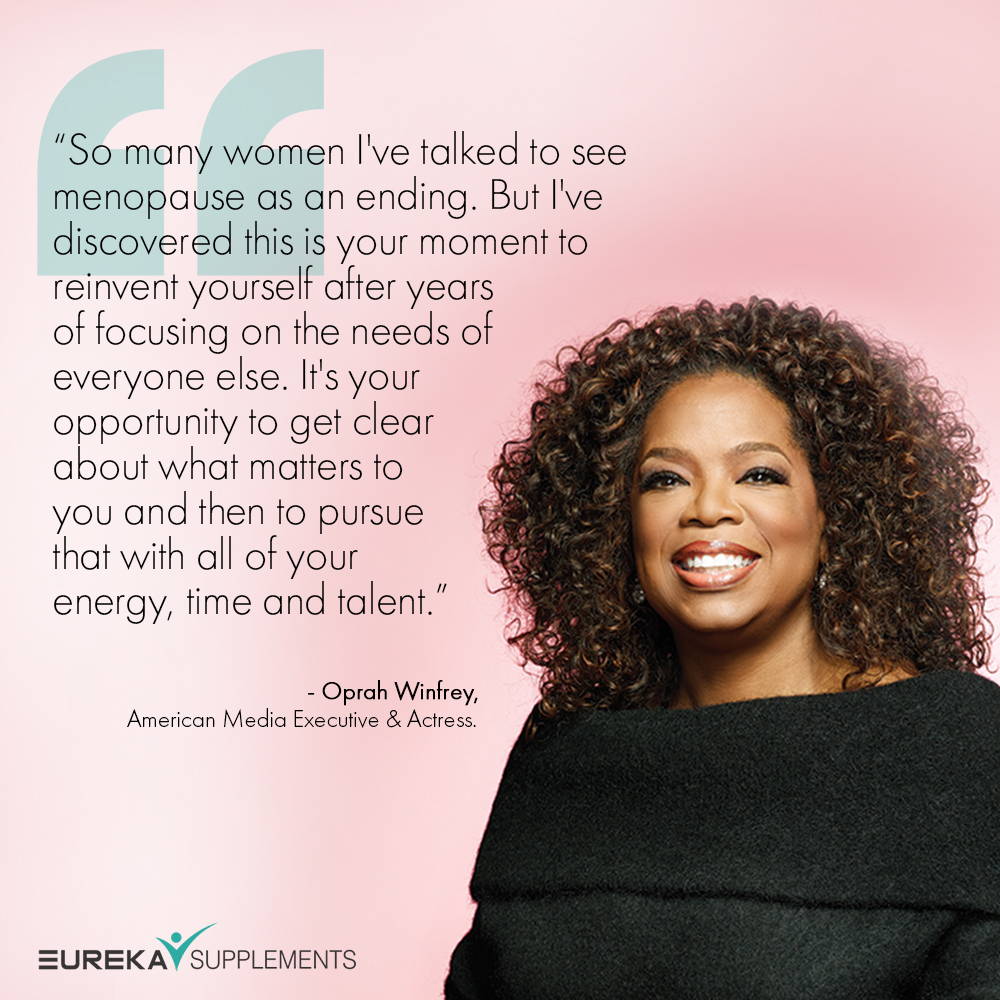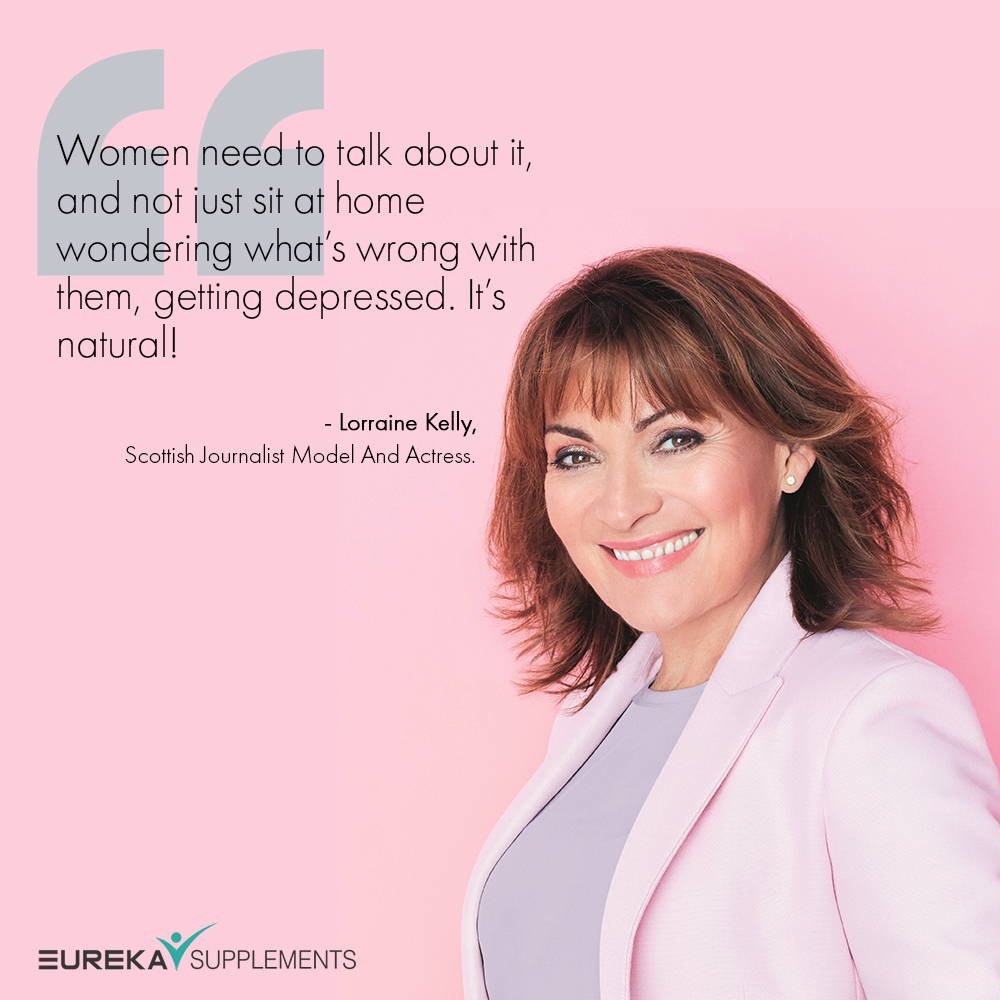 Lorraine Kelly, Scottish Actress
The famous Scottish TV presenter Lorraine Kelly was questioned about menopause on her own show on which she stated that she was never a depressed person but menopause sucked the joy out of her life even when she was on the finest of vacations.
Lisa Jey Davis, Author & Publicist
Lisa Jey Davis, the award-winning author and publicist probably got so sick and tired of people having wrong ideas about menopause, she wrote a damn book on it. She said that she prefered calling The change of life as Orchids and not menopause because the word menopause was ugly since it had men in it. Lisa also said that the Big M is not an old lady's disease and that all the women that go through this are strong and sexy. Alright then Lisa, we'll take your word for it.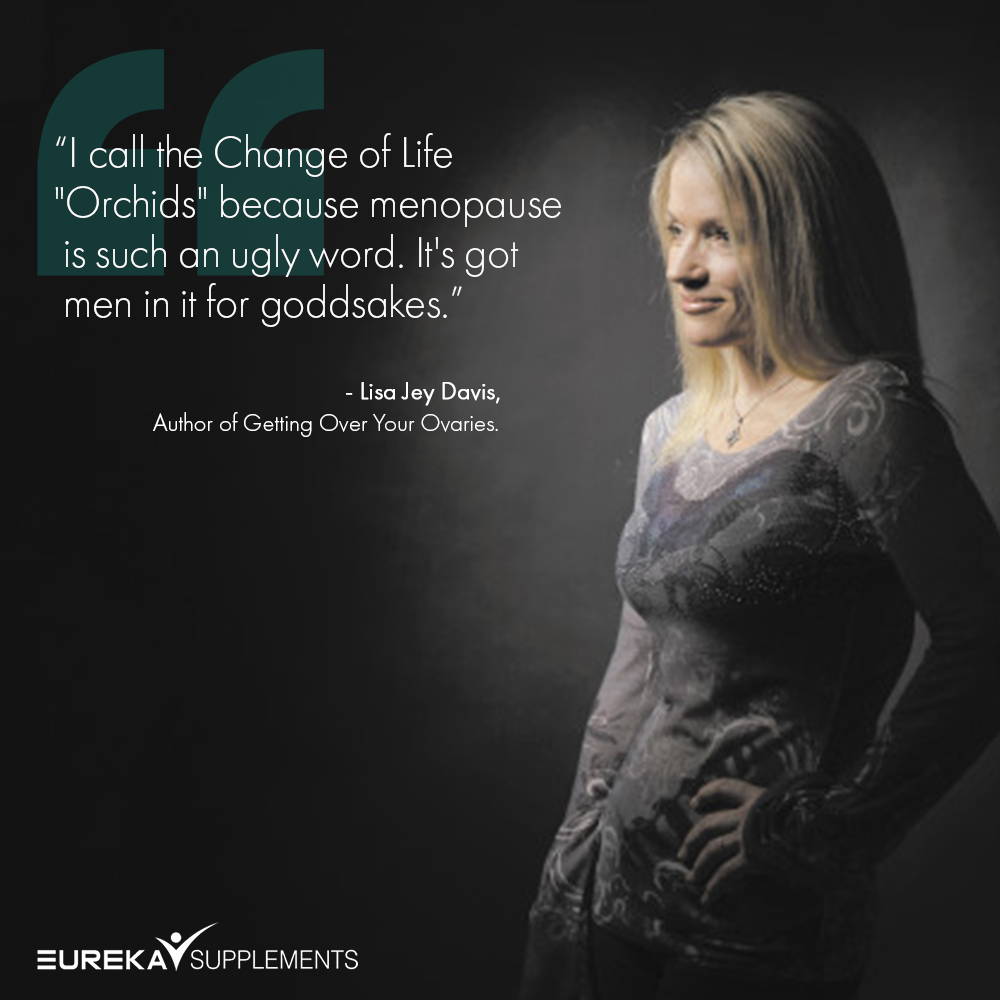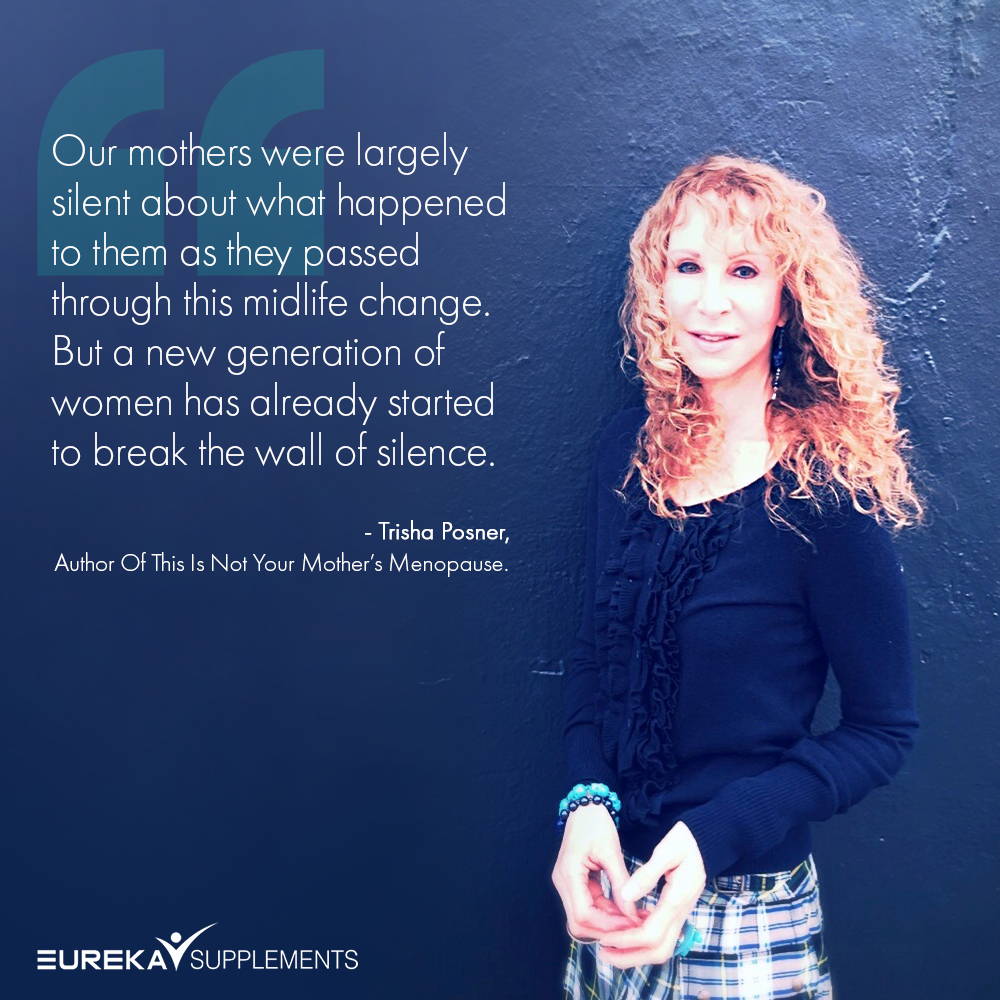 Trisha Posner, British Writer
She might have been to Ibiza but she is in no way related to the lad Mike Posner. Trisha, however, is a well-known author. She, like most of us, shared a similar opinion on menopause. She said that most of the mothers of the previous generation went through their midlife crisis staying silent. She believes, these days people have started being frank about menopause like its nothing disgusting. They've broken the wall of silence!
Phyllis Logan, Scottish Actress
Scottish actress Phyllis Logan was glad that she popped a kid out before she went through menopause. She said that it affected many more people than what can be seen and that many females go through this without telling anyone anything, however, people are able to figure out that something is going on.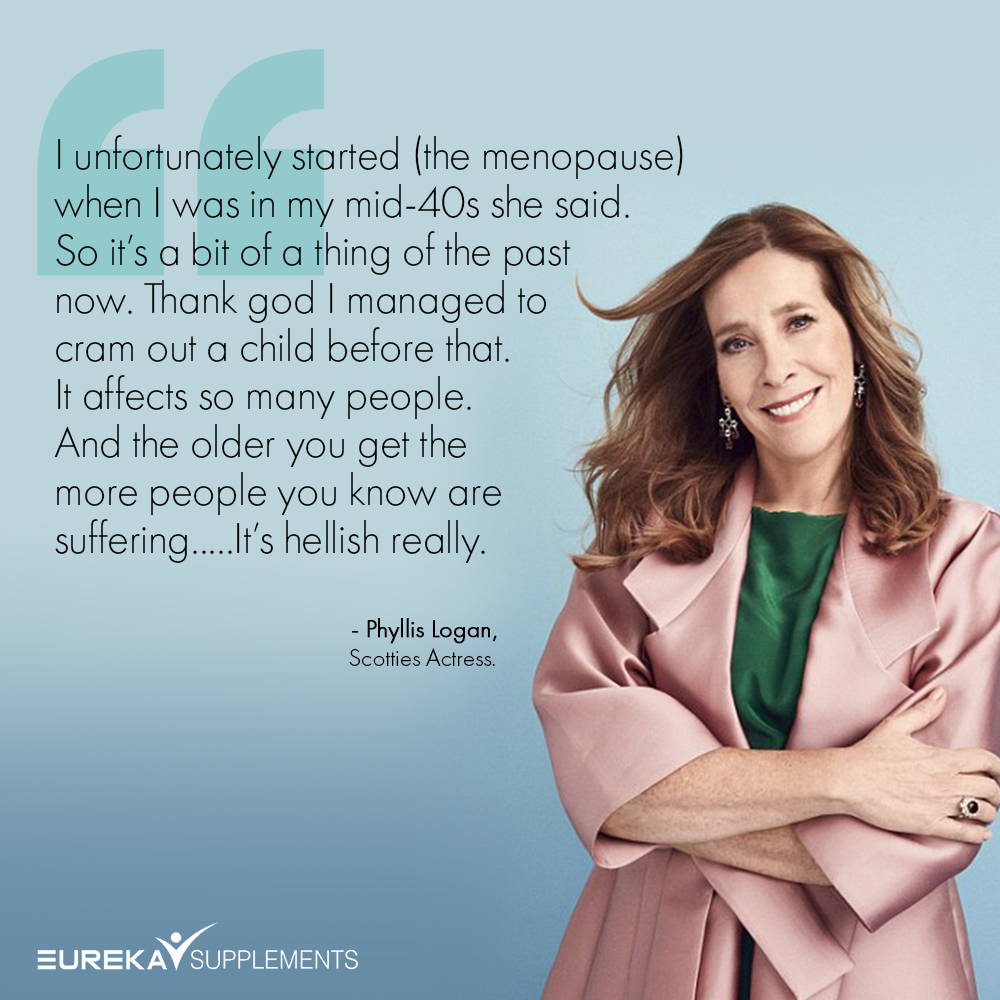 These well-known women in power have all come out and spoken about their journey through menopause. They did this so that anyone who is going through or who is going to go through menopause in the future do not feel creeped out or sad about it.
The World Menopause Day is just around the corner. While you have seen that menopause has mostly been a female related topic because of course, they're the ones popping out babies, little do some know that even men go through this shit.
Male menopause results in loss of testosterone levels which results in their manly parts not being able to function seamlessly. And the thing with men is that they don't like to talk about these things as a lot of them think talking about these topics is a sign of weakness. We have a few known personalities that have spoken about their menopause.
Mel Gibson, American Actor & Producer
The What Women want star Mel Gibson felt, though he slogged his arse off and gave his 100 percent, he didn't think it was his best work. He thought that this feeling was probably because of menopause. Since he knows about women's wants, we shall believe that he knew more about what he himself wanted.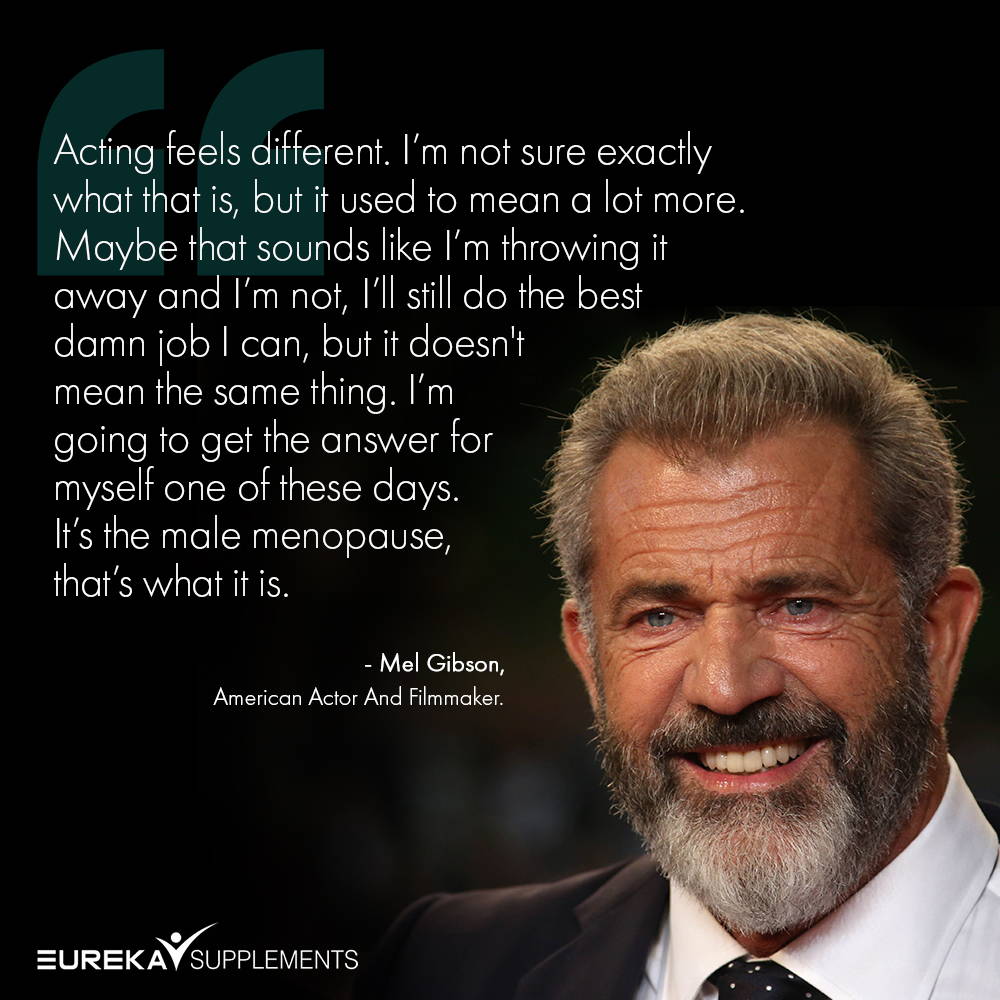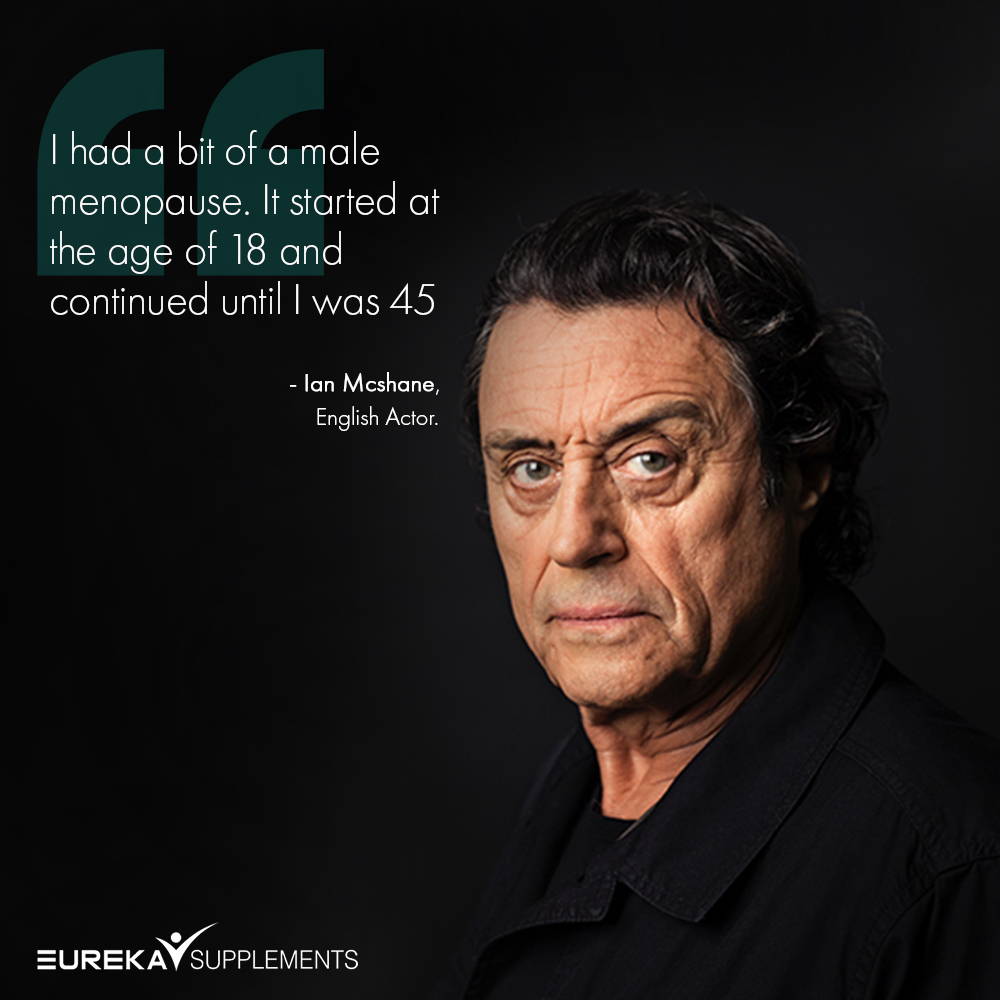 Ian McShane, British Actor
Ian McShane had a cheeky response about his menopause. He believed that he was going through menopause which lasted from 18 until he was 45. Well, Ian at least you were able to enjoy your time after your menopause with Sandor The Hound Clegane.
Rik Mayall, British Comedian
Rik Mayall the funny English comedian had a totally different experience about menopause. He said that other people get moody during their 40s and 50s and that men usually get their menopause during this age. The interesting part was that he stated that never felt its effects and sailed through it rather happily. Looks like Rick had got really lucky.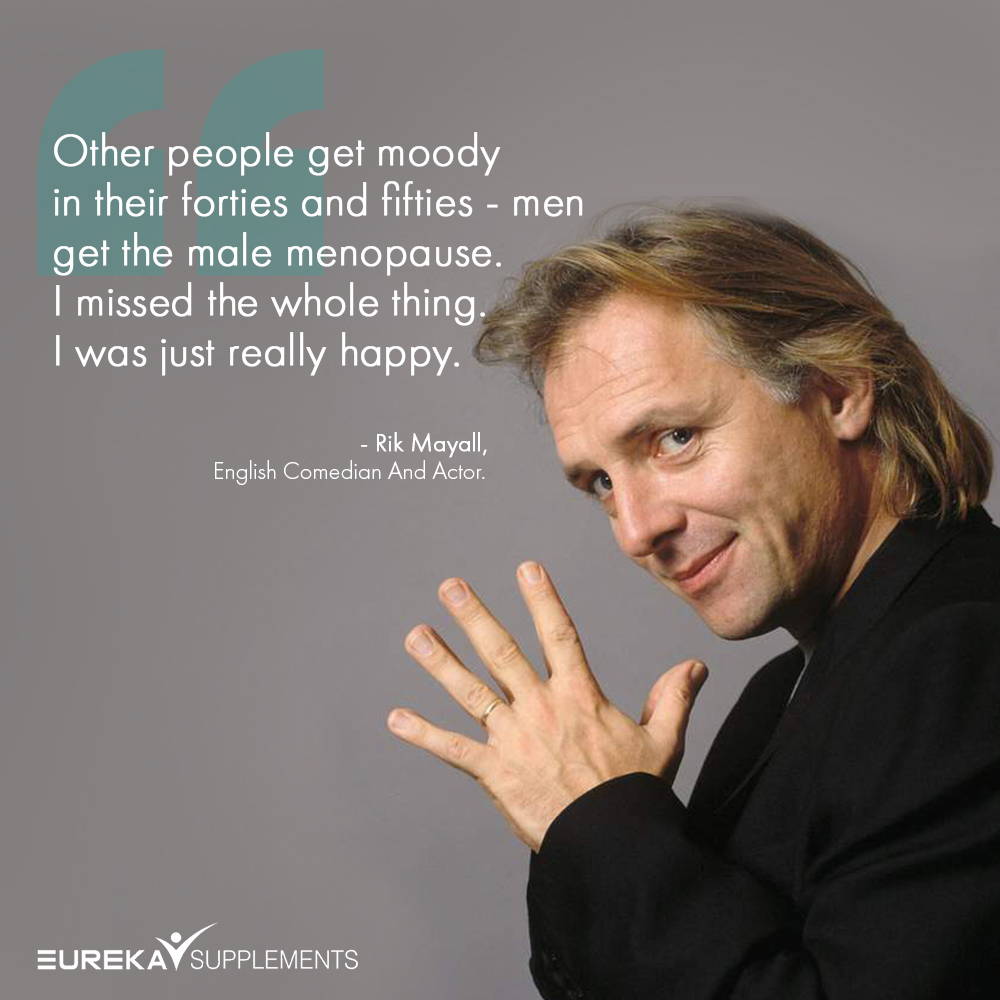 The fact is that over a quarter of your life is lived after menopause. It's natural that you'll worry about how you're gonna live that part of your life. World Menopause Day on the 18th of